The Operating Time defines when an Operating Mode is active.
For many countries holidays are already stored and can be used immediately.
Table of Contents
---
Programming example↑
Insert Operating Times
To insert predefined operating times, select "Operating Times" in the periphery tree and click on "Operating Times" in the menu bar. Select the desired country and the country specific holidays are listed.
The operating times are already linked to the respective operating mode.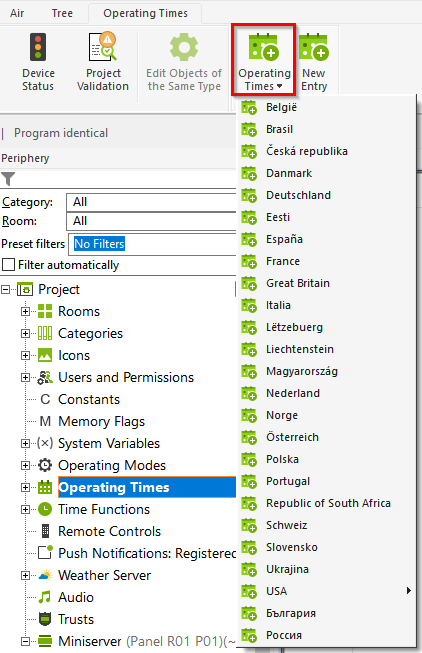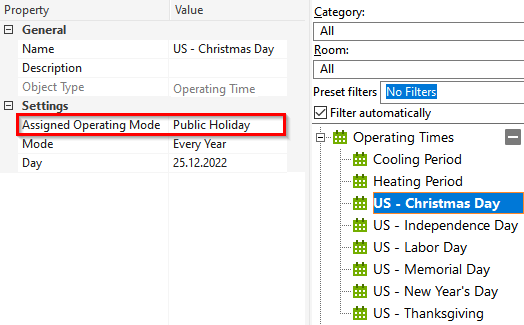 Holidays with Easter reference are calculated depending on the first full moon of spring.
No internet connection is required for this.

Create New Entry
A user-defined operating time can be created with "New Entry". This can then be defined and linked to the desired operating mode.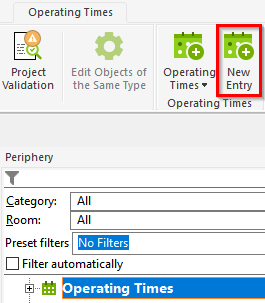 We assign the operating mode "Vacation" to the created operating time "Winter Vacation". On the set date, the linked operating mode then becomes active: